Learn how "LEADER IN PRESENTATIONS" has become the №1 guide in Bulgaria for thousands of presentation leaders who have successfully improved their presentation skills and learned to communicate with even more confidence, charisma, and professionalism, no matter if it's in front of an audience or just one person.
"Three months since we started working with Sendica and thousands of books sent, I can recommend them 100%. Thanks to them, I can take care of the growth of my business and not deal with logistics and turning my home into a warehouse."
— Hristian Stoilkov, Presentation Leader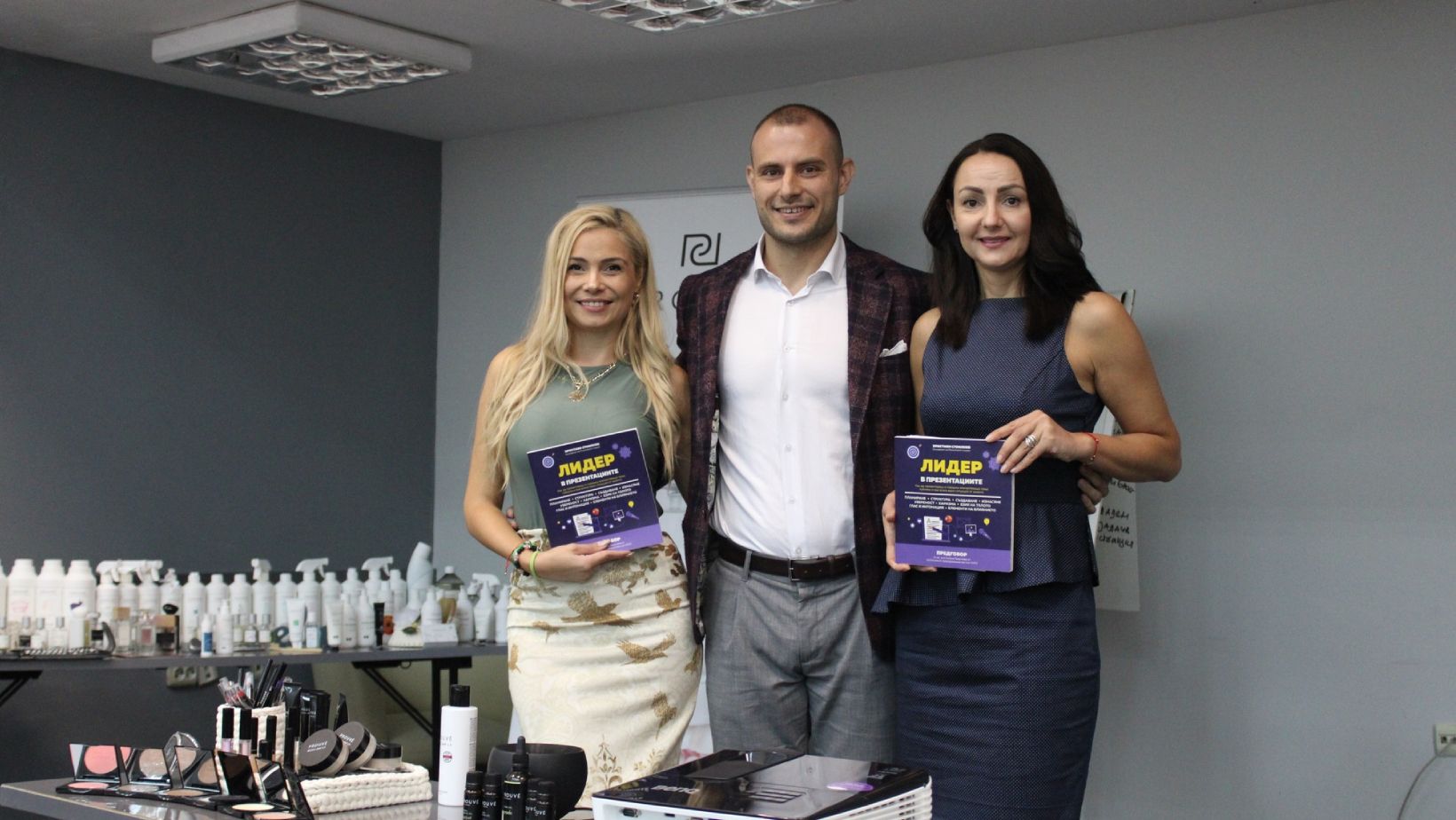 Key indicators of the business
Number of books sold since the beginning - over 2000+ pcs.

Number of social media views - 175 000+

Number of appearances in various shows - over 30+
Client Profile
Hristian Stoilkov is the founder of Presentation Leader and the online academy Presentation-Leader.com. He is an expert in presentation skills and presentation software. His trainings are highly appreciated and after his participation at conferences, the audience always leaves inspired and full of new and practical knowledge.
In his corporate career, he has worked as a trainer for two of the largest technology brands in the world - SONY and HUAWEI. He has delivered over 1,000 presentations in the telecom sector.
Hristian is a regular at conferences as well as a guest lecturer at universities and has numerous interviews under his belt.
Since creating Presentation Leader, he has worked with some of the largest companies in the country (banks, telecoms, construction companies, agencies, etc.) and those with clients on six different continents and an annual turnover of over 60 million leva.
He himself says he loves to read but hadn't come across a book that contained everything about presentations in one place, so he decided to write one.
A brief history about the brand
After creating the online academy Presentation-Leader.com, which trains hundreds of people every day, Hristian sees the potential benefit of a manual that contains the essence of everything that has helped him in the field of presentations, public speaking and communication. Thus, the idea for the handbook "LEADER IN PRESENTATIONS" was born.
The idea of the book is to give concrete, practical and plain-language useful practices to anyone wishing to upgrade their presentation skills - from people with no experience in presentations to professionals looking for exactly those details that make the difference between good and great speakers.
After the launch, with the help of Sendica, the book became a bestseller in Bulgaria in the specific niche. Hristian is constantly invited to various schools, podcasts and TV shows across the country to present his book and teach people of all ages how to present their businesses, products, services, ideas and even themselves.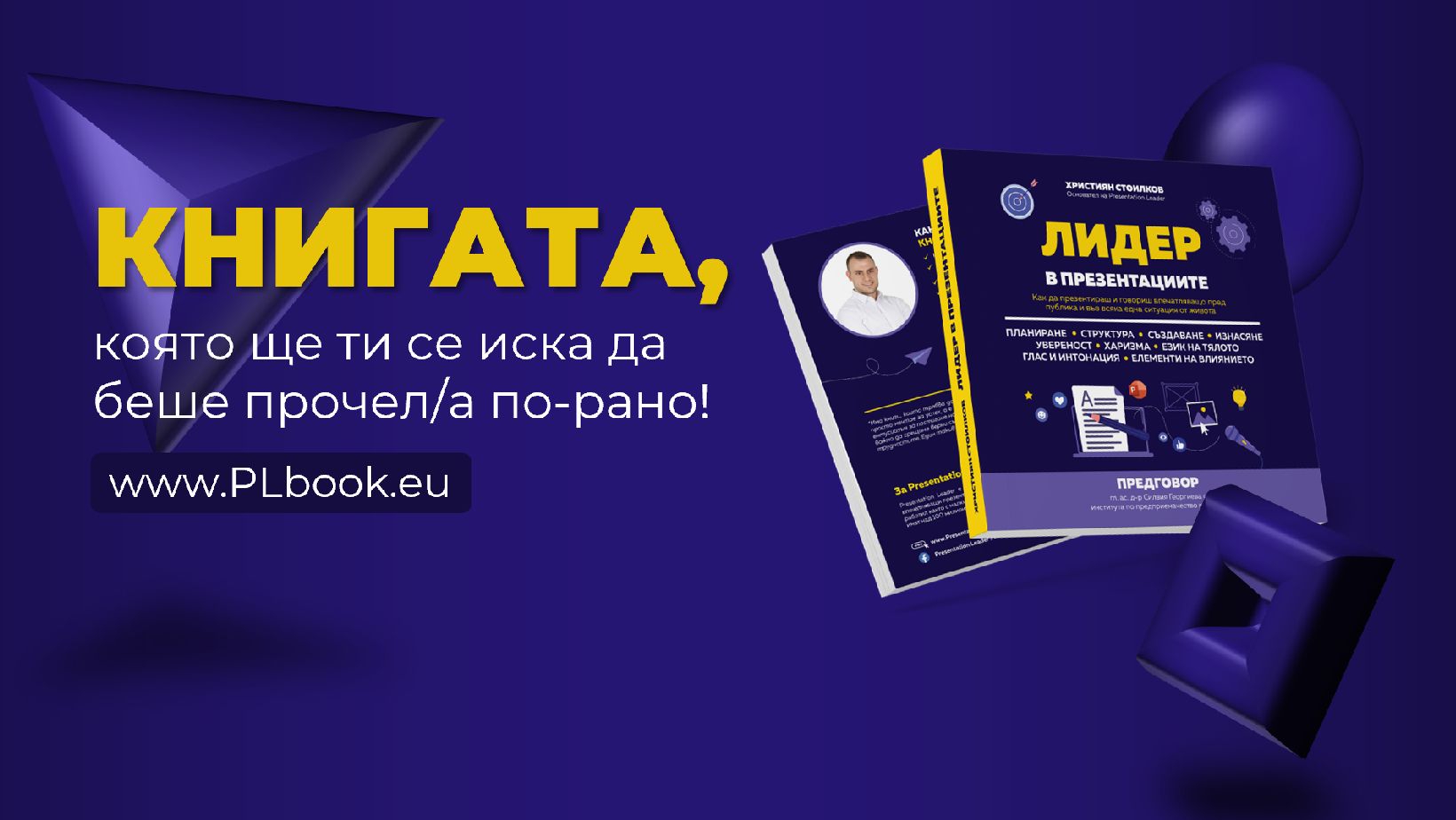 The difficulties faced
In the beginning, I only conducted live trainings - in person and online. I quickly realized that I was limited by my time. So I created the academy www.presentation-leader.com
A little later, I had the idea to create a guidebook that would always be at the fingertips of the ambitious readers who follow my work. While writing my book "LEADER IN PRESENTATIONS" I already knew it would be madness for me to send out all the mailings I ordered. Pre-sale orders alone were over 240 pieces.
I didn't want to turn my house into a warehouse, and finding and renting storage space would have required time and resources. I then decided that the best solution would be to use the services of a fulfillment center...
Why I turned to Sendica:
Luckily for me, I had recently found out about the service that Sendica offers and had heard positive reviews about them. I decided that this was the way to have maximum efficiency for my business.
While the Sendica team warehoused, prepared and shipped the items, I had the peace of mind to focus entirely on marketing the book.
How Sendica has contributed to my business:
If I could synthesize the benefits into a few points, they would be:
● Lightning-fast integration of a dedicated tracking system - We implemented their tracking system with my site in the nano, and I had their full cooperation for this. Then the first pallet of goods arrived at their warehouse and we got to work. Within a few days, they confirmed over the phone and shipped hundreds of shipments.
● Previous experience and business direction - Based on their experience with other clients, Sendica gave me valuable advice, both on a technical level and in the creative part.
● They offered me a solution for better sales reporting and worked on integrating it with the programmer who created the book website (www.plbook.eu).
● They work fast and know how to communicate with customers. They understand how important the reputation and name of the business they represent are, and this is one of my top priorities for me.
Three months after we started working with Sendica and thousands of books were sent, I can recommend them 100%. Thanks to them, I can take care of my business growth and not deal with logistics and turn my home into a warehouse.
Business Comment:
The niche in which Hristian operates is extremely good because there is no competition in Bulgaria. He has managed to establish himself on the market and now everyone who wants to perform better in a job interview, give a speech in front of an audience or just look more presentable in society knows about Hristian and his book.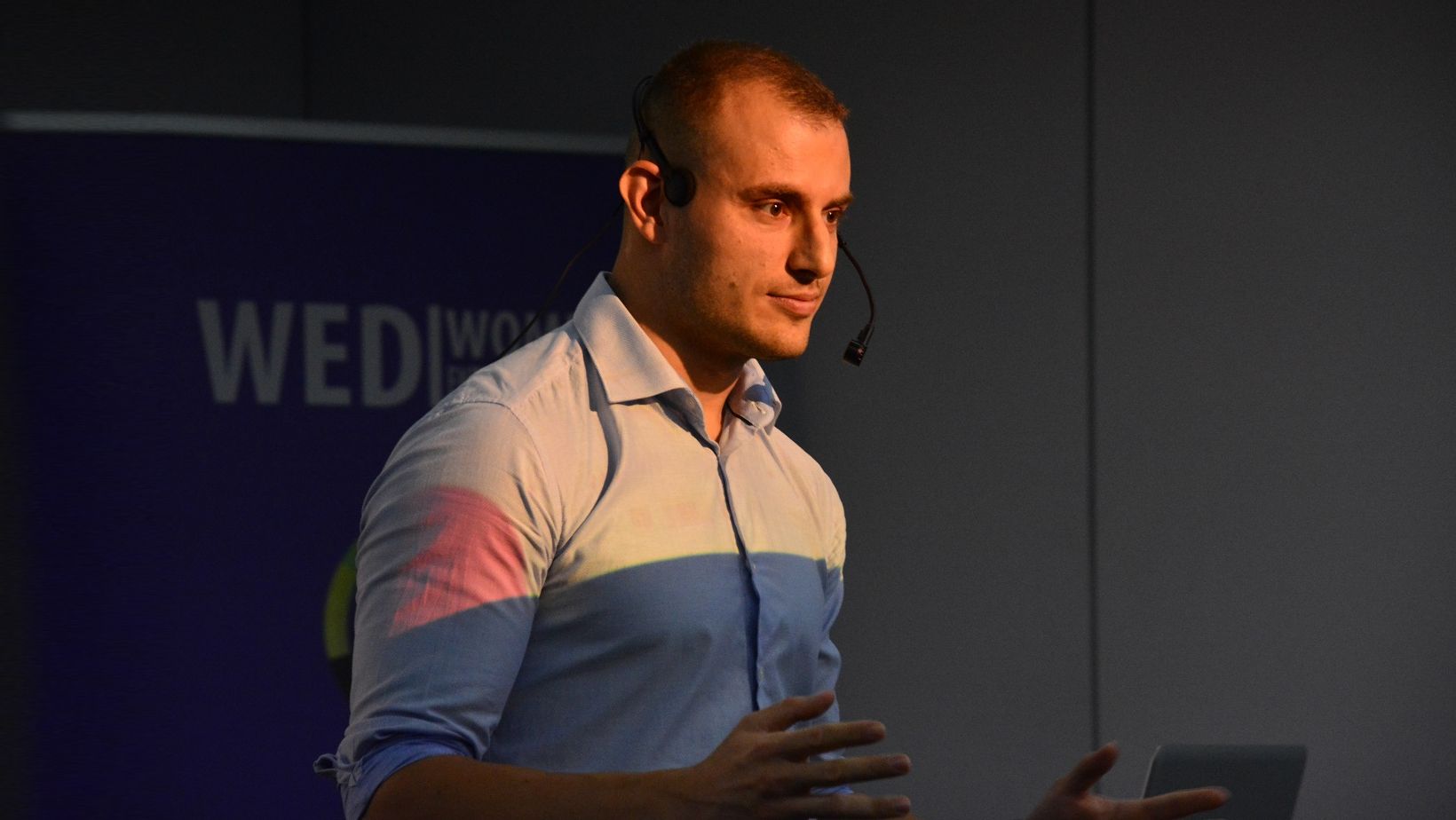 We believe it will reap many successes in the near future because we are fully trusted and work in incredible synergy.
What the future holds for the brand:
Thanks to our customer relations and telephone sales teams, Hristian will be able to create new products based on the feedback he receives from us. Our team will actively get involved in selling new and even more useful products to aspiring professionals who trust Hristian.
Contact us